Deliver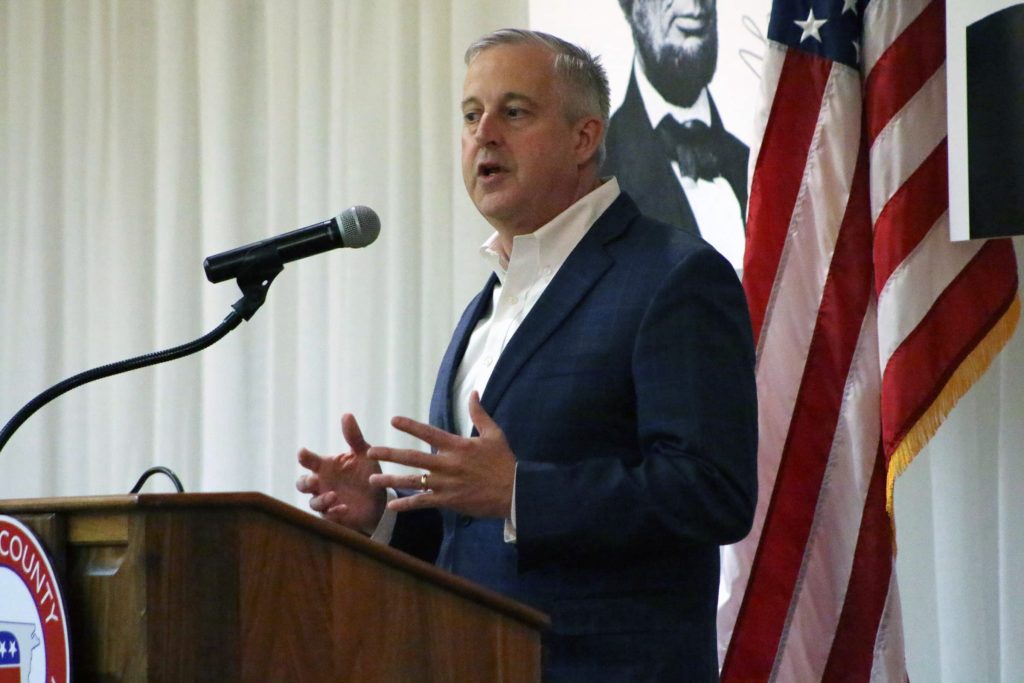 I am running for State Party Chair because we need to continue to deliver the crucial wins that will keep North Carolina on the right path. Over the past four years, I have led the North Carolina Republican Party as we have flipped the NC Supreme Court, elected two U.S. Senators, delivered NC for President Trump and secured supermajorities in the NC House, Senate and Court of Appeals.
The stakes have never been higher for North Carolina Republicans.
Republicans cannot elect a Republican President without carrying North Carolina and the Democrats are going to spend millions of dollars to defeat our Republican Congressional Candidates.
We need to elect a Republican Governor, defend our supermajorities in the North Carolina General Assembly and expand our majorities on the North Carolina Supreme Court and Court of Appeals.
We need leadership in our party that knows how to win in a very competitive state by working with our Republican Candidates, mobilizing our incredible grassroots and protecting the ballot.
Our party needs to maintain the campaign infrastructure we have built over the past four years to compete with the tens of millions of dollars that Democrats will spend in North Carolina. We need to recruit and train thousands of volunteers across the state to get out the vote and protect the ballot.
North Carolina Republicans have an opportunity on June 10th to elect a Chairman who can lead this party into the most important election cycle we have ever seen. I have been a Republican activist for 40 years knocking on doors, recruiting & training volunteers and raising money to support our Republican candidates up and down the ballot from one end of North Carolina to the other.
With the help of Republican activists all across our great State, we can deliver the votes in North Carolina to elect a Republican President, defend our supermajorities in the legislature, expand our majority on the Supreme Court and elect a Republican Governor.
As the Chairman of your North Carolina Republican Party, I have led our Party to unprecedented victories in each of the last two election cycles – but our work is not done. Join me on this campaign and together we can continue to deliver the votes we need to win big in 2024!