Meet Michael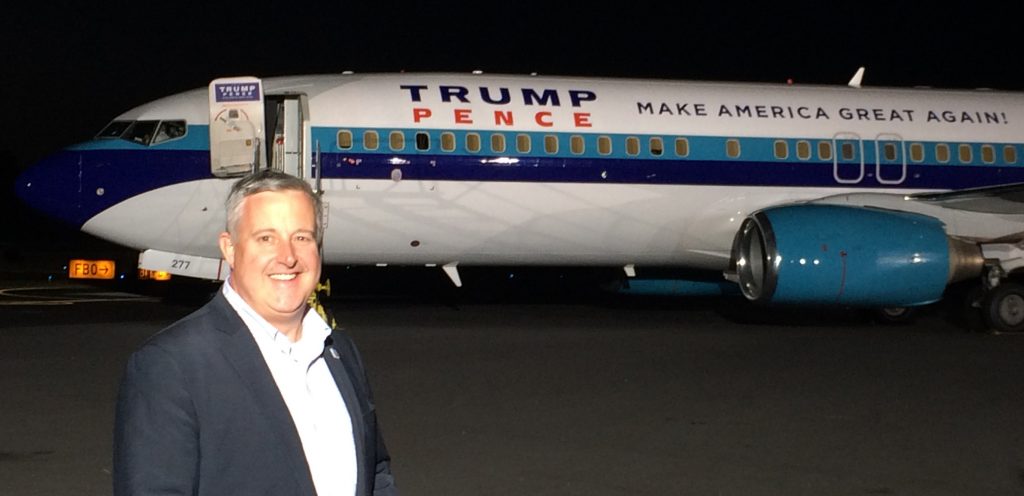 Michael Whatley has been a Republican activist for 35 years.
Since volunteering for Jesse Helms in his 1984 race against Jim Hunt as a sophomore at Watauga High School, Michael has knocked on doors, worked on phone banks, put out yard signs and raised money for Republicans in Local, Legislative, Congressional, Senatorial and Presidential races from one end of North Carolina to the other.
As a member of the Florida Recount Team, Michael fought to protect George W. Bush's historically close win and then served President Bush as a Senior Official at the Department of Energy.
Michael got to see first-hand how important winning elections is for helping the citizens of North Carolina serving as Chief of Staff for Senator Elizabeth Dole.
And in 2015, Michael answered the call to help Donald J. Trump in North Carolina. Throughout the 2016 election cycle, every North Carolina Republican was able to participate in one of the greatest political movements of our lifetime and helped deliver a resounding victory for President Trump.
Michael has earned a Bachelor's Degree in History from the University of North Carolina–Charlotte, a Master's Degree in Religion from Wake Forest University, a Master's Degree in Theology from the University of Notre Dame and a Law Degree from the Notre Dame Law School. He served as a Federal Law Clerk to the Honorable Robert Potter in Charlotte and is a Partner in HBW Resources, one of the Country's most prominent energy consulting firms.
Michael lives in Gaston County with his wife and three children and serves as a member of the vestry for his church.